Enigmail settings
Tabs
Show the account specific settings in Enigmail in Tools > Account settings > OpenPGP security. Check that Enigmail is activated for the e-mail account and change the signature and encryption settings according to your preferences:
Sign non-encrypted messages by default (1) signs all unencrypted messages with your key. Using this setting is a matter of preference.
Sign encrypted messages by default (2) signs all encrypted messages with your key. This setting should be activated.
Encrypt messages by default (3) encrypts all messages that you send. It is not worth keeping this setting activated if not everyone, or almost everyone, that you send e-mails to are GnuPG/PGP users.
Use PGP/MIME by default (4) is an alternative way of presenting an encrypted message or signature to the e-mail program. Many e-mail programs do not recognise this format, so it is not worth using it unless the transmission of encrypted messages is not a problem.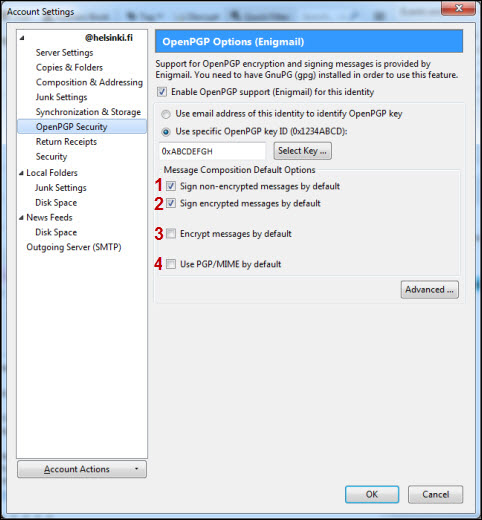 If the e-mail address linked to your key differs from the e-mail address in Thunderbird, you cannot select the correct key based on the address. By clicking Select key you can tell Enigmail which key to use.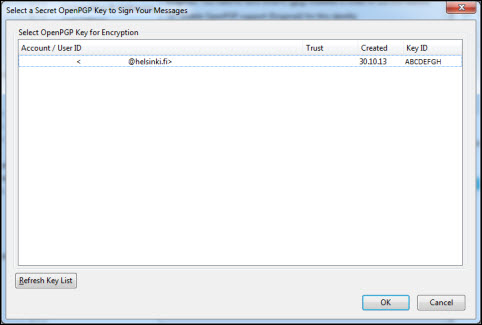 When you are writing a message, you can quickly change signature and encryption options for the message by clicking OpenPGP in the message composition window.