Installing Outlook 2013 on a home computer
Tabs
When you start Outlook for the first time, the installation wizard opens, guiding you through the setup process step by step. Select Next to start the installation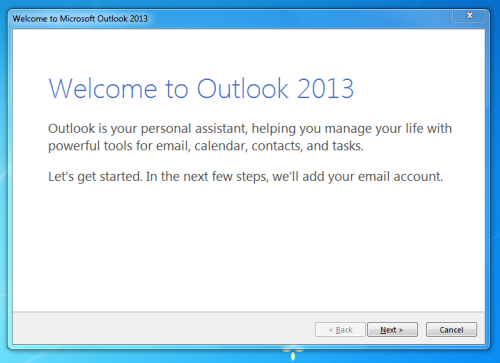 The program asks you if you want to create a new e-mail account. Answer Next.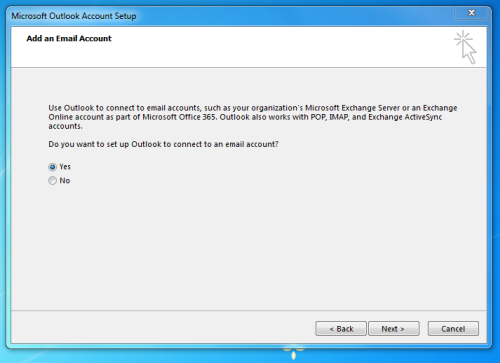 Next, the program asks you to enter you e-mail account details.
Type your e-mail address in the format firstname.lastname@helsinki.fi in the E-mail Address field.
Enter the password of your user account in the Password field.
Click Next.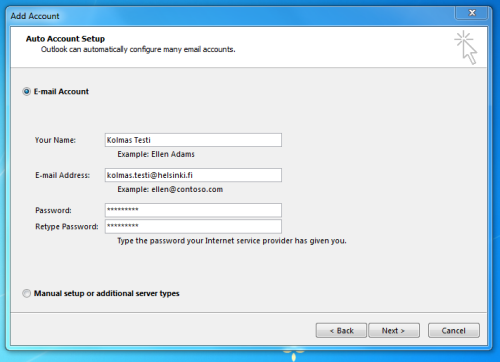 Outlook will now automatically find the server settings based on the e-mail address entered. When the account settings are correct, you are requested to log in with your user account. Select Use another account.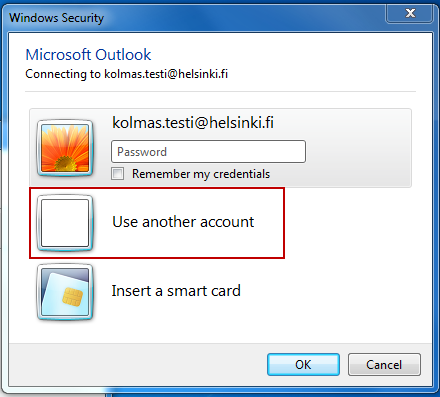 Enter data:
Username in the format username@ad.helsinki.fi (1).
The password of your user account (2)
Click OK (3)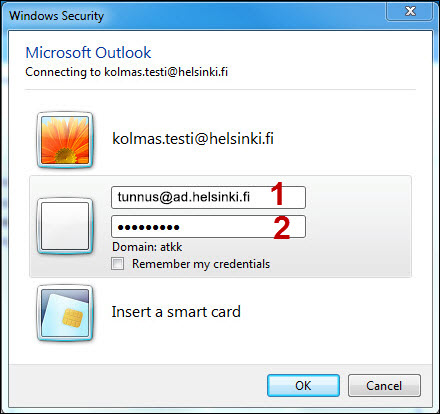 After this, you might see a security warning. Accept it by selecting Yes.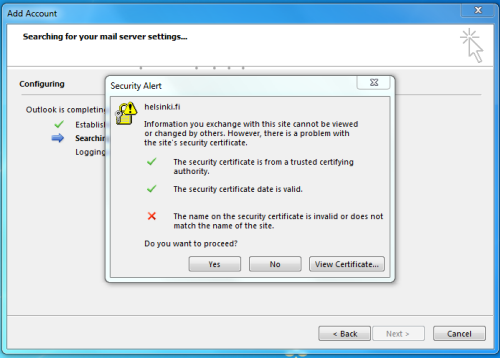 At the end, you will see a summary of what has been done. At this step, you can add another account (1) or continue to the e-mail by selecting Finish (2).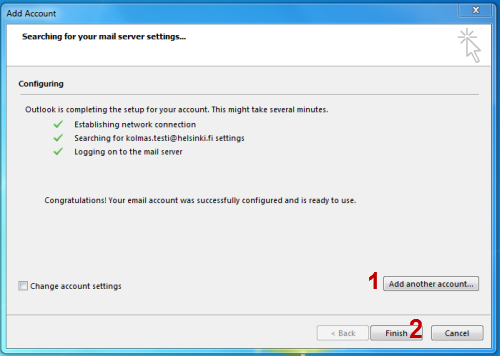 Before you can access the e-mail, you have to select security settings. Select Install updates only, unless you want to take part in Microsoft's development scheme. Continue by clicking Accept.