Subscribing to shared mailboxes
Tabs
Shared and Subscribed mailboxes are displayed in the bar on the left side of Webmail: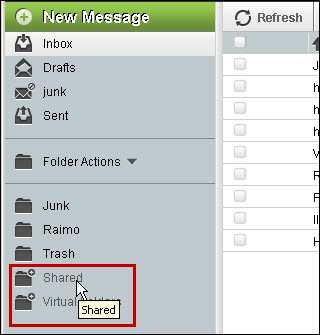 If you cannot see the mailbox, you have to order it as follows:
Click Folder Actions > Show All Mailboxes


 

Find the correct mailbox and click it with the right mouse button. Choose Subscribe.


 

The mailbox you subscribed to will appear to the bar on the left side. Unsubscribed mailboxes can be hidden by clicking Folder Actions > Hide Unsubscribed.