Office 365: Adding a shared mailbox to Outlook
A shared mailbox is usually shown automatically. If this doesn't happen, follow these instructions.
Tabs
Open Outlook 2013. Follow this path:
File
Account settings > Account settings...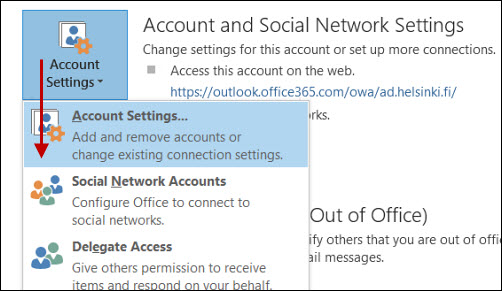 In case you have several accounts, make sure, that you select the Microsoft Exchange account.
Click Change.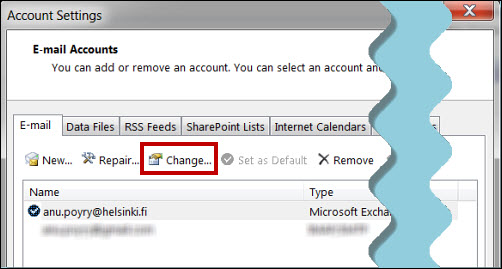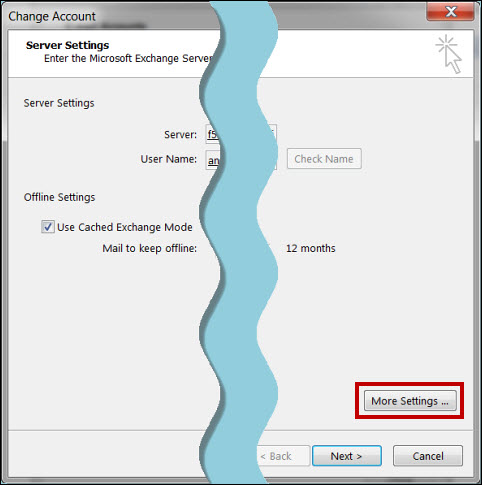 This opens a new window. Go to the Advanced tab and click Add.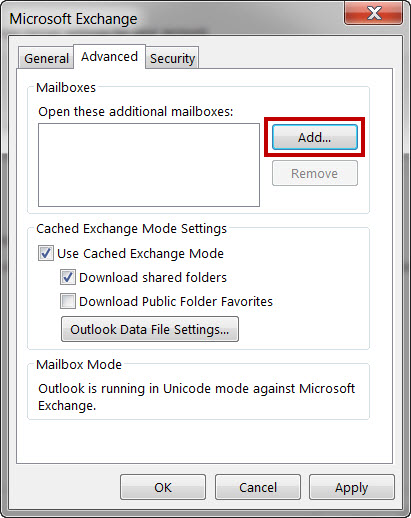 Enter the beginning of the e-mail address of the shared mailbox (without @helsinki.fi) and click OK.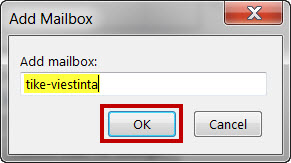 This returns you to the previous window, which now shows the added folder. Click OK and exit the Settings menu (Click OK, Cancel, Close)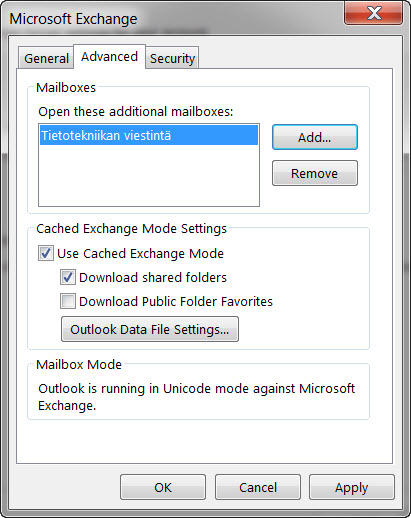 You return to the Change Account window. Click Next.
And return to the Outlook windows by clicking Finish. 
The mailbox is now shown in the menu.