Help functions of the Canon multi-function printers
Canon multi-function printers have convenient internal help pages concerning the functions of the equipment. However, it is worth noting that some of the functions referred to in the help may be out of use in the university equipment.
Tabs
You can open the help as follows:
Log in to the equipment using your ID card.
Select Show All from the top right on the touch screen.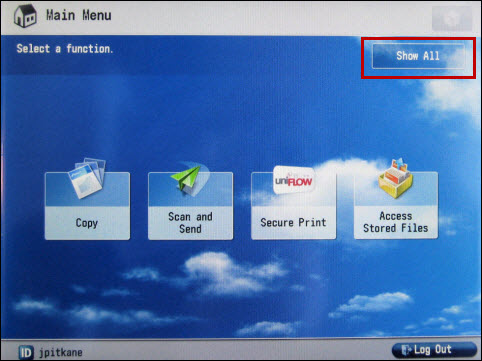 Open the Tutorial section.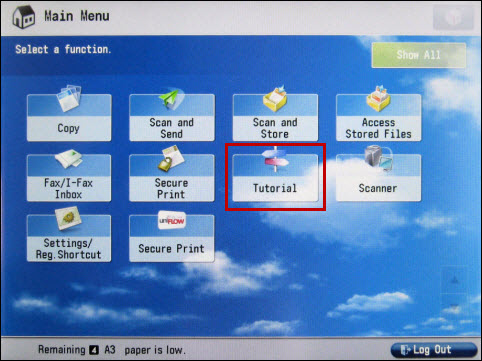 The help topics are grouped by function. The pages under each category contain more detailed instructions for the topics in question.