Printing to the Canon multi-function printers
Canon multi-function printers are automatically installed on centrally administered Windows computers, so adopting it does not require measures from you. You can identify their queues by the names starting with Smartcard-PCL or Smartcard-PS.
Tabs
Log in to the printer using your ID card.
Select Secure Print.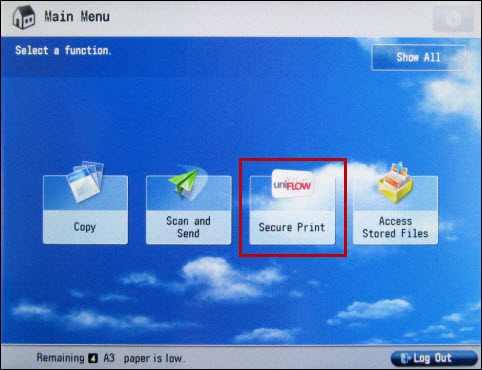 Jobs in the queue are visible in the list (1). You can select individual jobs from the queue using the touch screen or all from the menu at the bottom (3).
Print+Delete (2) prints the selected jobs and removes them from the queue.
Remember to finally log out with button (4).
Jobs will automatically be removed from the queue after four hours if they are not printed.