File management in the VDI environment
Use the same ID for logging in to it as for logging in to university workstations. As a result, the VDI environment provides access to some of the same files on your own workstation.
When a file is saved in a Desktop folder in the VDI environment, the files are also available in the Desktop folder of your own computer.
Tabs
VDI environment: My Documents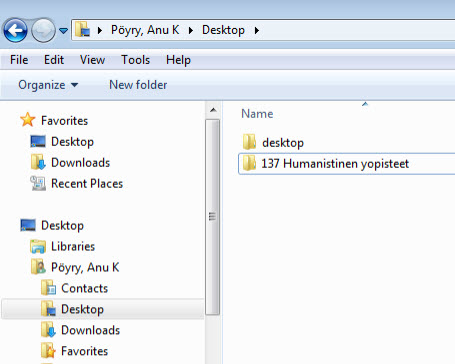 When uploading files, enter the beginning of the file path in the format Z:\Desktop or Z:\Documents, depending on the location of the files to be transferred, such as Z:\Desktop\137 Humanistinen yopisteet.